Hormone Replacement Therapy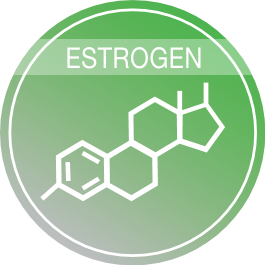 Synergis is a women's health compounding pharmacy that provides hormone replacement therapy for women in Arizona.
Hormone replacement therapy (HRT) or bioidentical hormone replacement therapy (BHRT) is used in women to manage symptoms of hormonal imbalance.
Depending on the symptoms, a woman's estrogen, progesterone, testosterone, and DHEA levels can be tested. Lab results help determine specific dosages of each hormone needed for treatment.
Pharmacy compounding for women's health offers custom HRT for the following conditions and symptoms:
Decreased sex drive
Endometriosis
Fibrocystic breasts
Infertility
Menstrual cycle irregularities
Pain during sexual intercourse
PMS
Postpartum depression (PMS)
Vaginal dryness
In addition, HRT treats the pesky and sometimes debilitating symptoms of menopause, including:
Hot flashes
Irritability
Low energy
Memory and focus issues
Mood changes
Night sweats
Sleep problems
HRT can be compounded into the following forms:
Capsules
Rapid dissolving tablets
Lozenges
Suppositories
Transdermal gels and creams
Synergis' HRT treatment goals are to reduce symptoms, improve quality of life, and help carry out a long-term plan for management.
Often, it is best to combine Synergis' HRT with our compounded thyroid dysfunction, weight management, and skin and hair care treatments.
If what you need is not seen here, please ask for it.