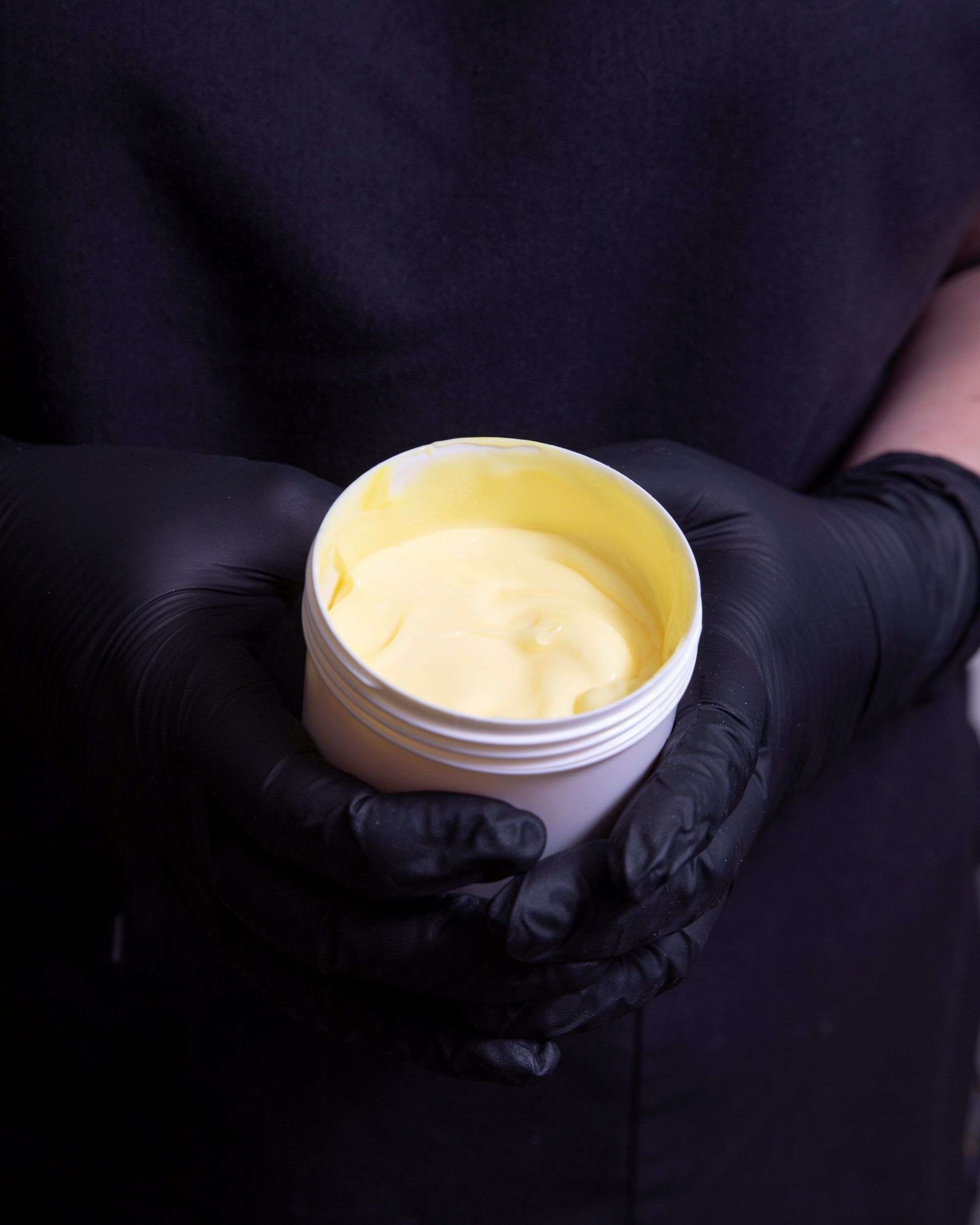 Porokeratosis is a group of disorders involving Keratinization (cells beneath the skin turn into hair, nails, and skin). It is a rare, inherited condition that shows up as patches on the skin. In some cases, the condition can transform into cancer.
Most of the time, clinical monitoring for potential cancer transformation is the only management used. However, patients with symptoms like itching, pain, or unbearable appearance, may desire treatment. For most patients, the mainstays of management include: Protection from the sun, moisturizers, and observation for signs of cancer. However, if medical treatment is needed or desired, several medications have some potential. Topical cholesterol/lovastatin has shown promise in some recent studies involving porokeratosis.
Two forms of porokeratosis lesions have been successfully treated with cholesterol/lovastatin, DSAP and CHILD syndrome lesions. Other forms of porokeratosis have shown moderate improvement of lesions, but not complete clearance. When applied topically, cholesterol and lovastatin help to prevent build up of toxic metabolites and maintain skin barrier function. Response to therapy was shown in a recent study, with a remarkable decrease in scale after 3-4 weeks of therapy. Improvements were continued up to 12 weeks. Since cholesterol and lovastatin have individually been on the market for decades, we know the safety profile. Additionally, using these drugs in a topical form makes it lower risk of safety issues.
Those suffering from any type of Porokeratosis may have an answer in Topical Cholesterol/Lovastatin Cream, here at Synergis Compounding Pharmacy. We compound using only the finest ingredients and never add harmful substances to our formulas. We offer free shipping and fast delivery, with premium customer service. We work closely with doctors that specialize in auto-immune disorders, so we understand the importance of quality ingredients and premium service.